Hydra
Hydra is a Greek island that lies in the Saronic Gulf. it is near the coast of the Peloponnese. About 2000 inhabitants live on this generally dry island, who are mainly concerned with tourism and fishing. Hydra is a popular destination especially for Athenians, because the island is not far from the Greek capital.
The name "Hydra" owes the island to the fact that there were many water sources here in ancient times. Hydra has a rich history and you notice that immediately upon arrival at the port of Hydra. Entering the picturesque harbor you will see traditional mansions, battlements, the naval academy and museums.
Very nice are the cozy terraces and all kinds of shops that are scattered around the harbor.
Hydra town is the only town on the island and it is prohibited here for cars and motorbikes. You see many donkeys, who take care of the transport of goods. Hydra city is located between two rocky hills that are built with traditional houses. The stone houses with red roofs and blue doors and windows are striking.
Gulets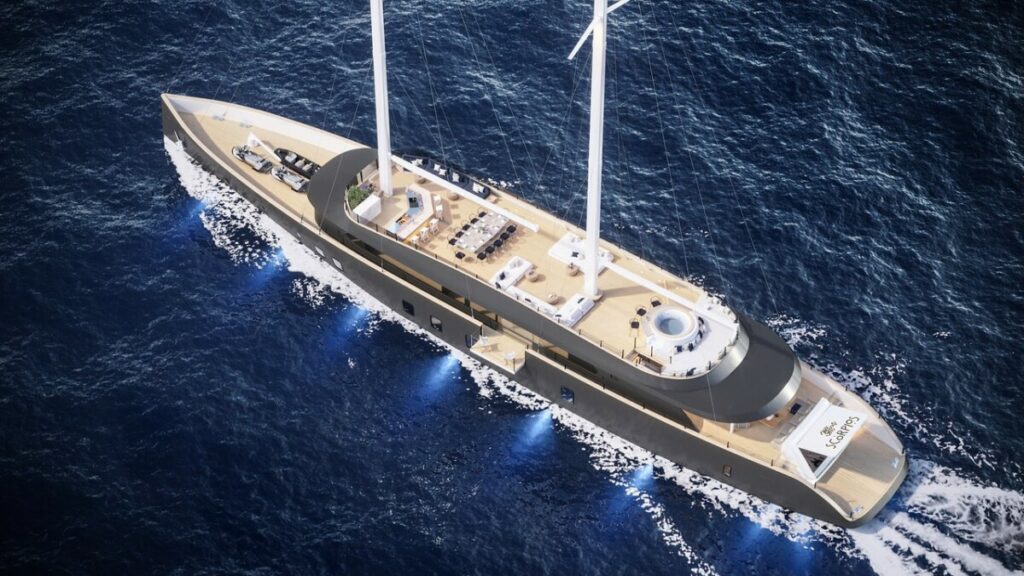 M/S Scorpios
Length

: 52 mt

Cabins

: 6

Number of guests

: 12

Crew

: 10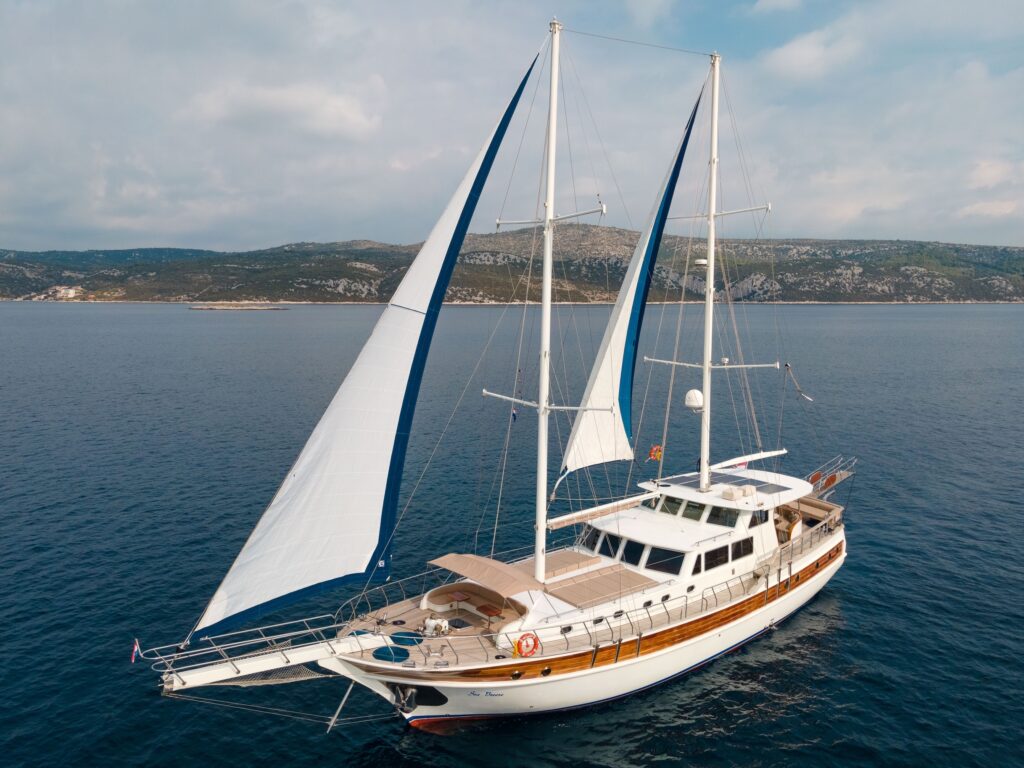 Gulet Sea Breeze
Length

: 28 mt

Cabins

: 6

Number of guests

: 12

Crew

: 4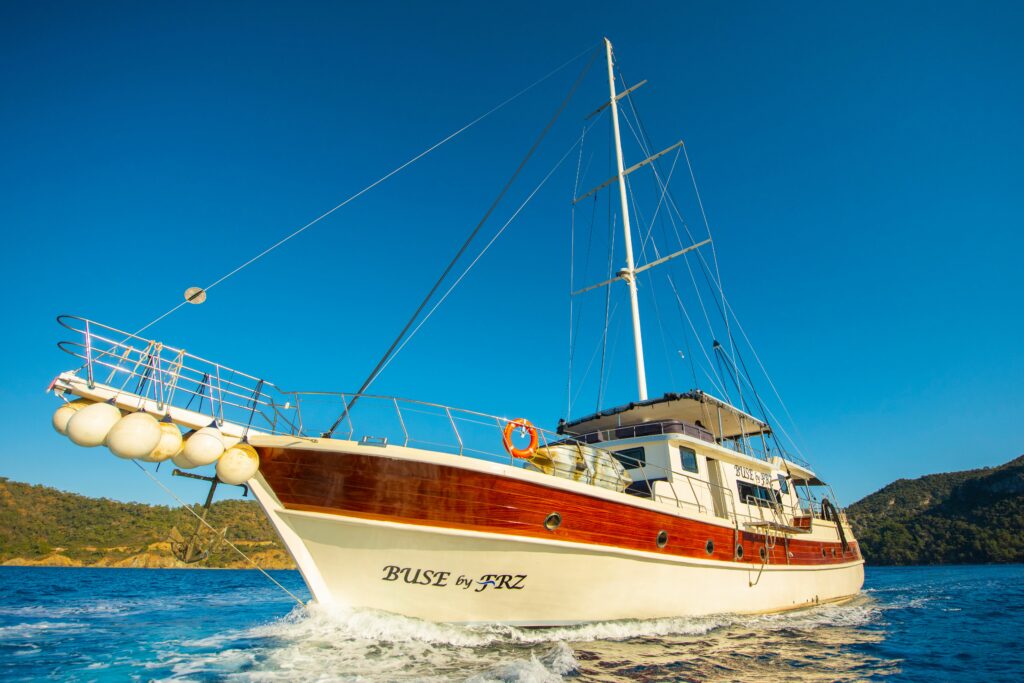 Gulet Buse By Frz
Length

: 24 mt

Cabins

: 5

Number of guests

: 10

Crew

: 4