Patmos
Patmos is the northernmost island of the Dodecanese. It lies between the Greek islands of Ikaria and Leros and has an area of ​​34 km2, a total coastline of 63 kilometers and around 2,700 permanent residents. Only in 1948 did the island reach Greece. Patmos is located 163 nautical miles from Pireaus and has no airport of its own.
Ferries to Rhodes leave from the port of Skala.
The island has many bays and sandy or pebble beaches, a rugged inland with fertile valleys. Here people mainly live from grapes, tomatoes and olives. But the main source of income here too is tourism. The island is known as a place of pilgrimage for believers from all over the world.
In the first century AD the island was in the hands of the Romans and they used it as a place of exile. That is how apostle John ended up there. From 95 AD he spent two years in the cave of Apocalypse, where he had visions, which he had a disciple write down. That became the Book of Revelation, the last book of the New Testament.
In the cave, between Skala and the old capital Chora, you can still see the stone desk and the imprint of John's head where he slept. The cave and also the monastery built in 1088 in memory of John, located on the hill above the old capital, are both on the UNESCO World Heritage List.
Gulets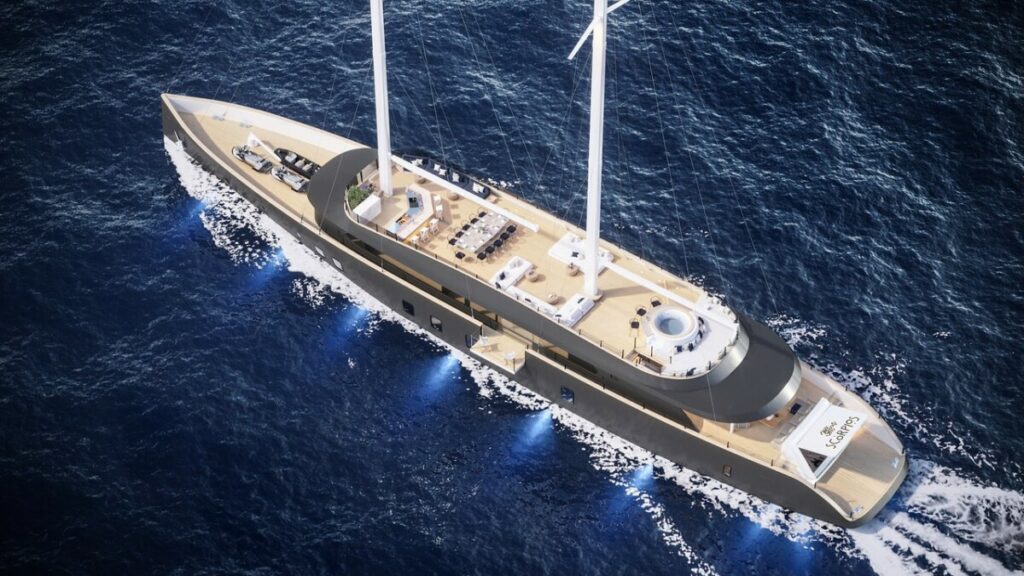 M/S Scorpios
Length

: 52 mt

Cabins

: 6

Number of guests

: 12

Crew

: 10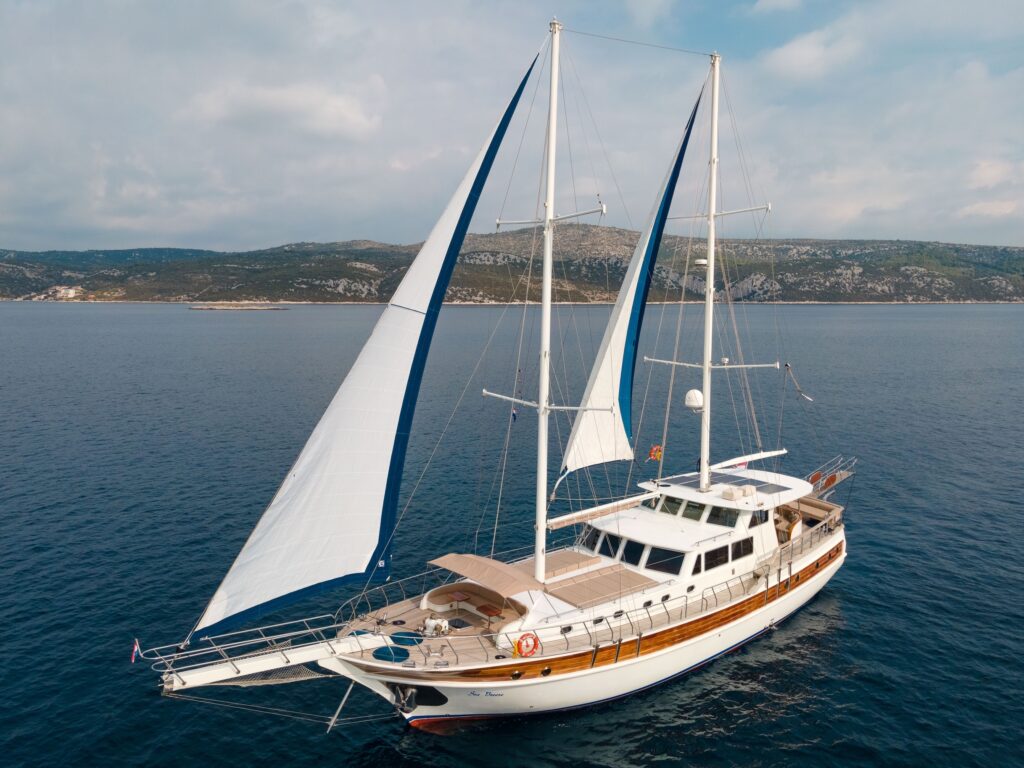 Gulet Sea Breeze
Length

: 28 mt

Cabins

: 6

Number of guests

: 12

Crew

: 4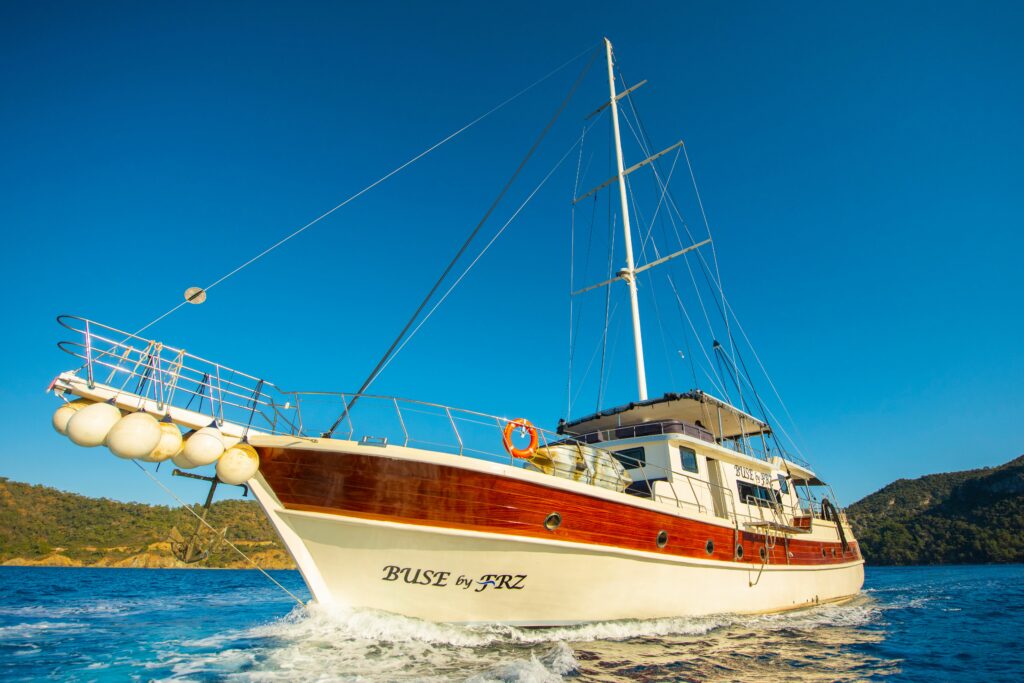 Gulet Buse By Frz
Length

: 24 mt

Cabins

: 5

Number of guests

: 10

Crew

: 4