Tilos
Tilos is a small island, south of Nisyros, but it is an interesting island, because here once lived a prehistoric dwarf elephant, the skeletons of which were found in one of the caves. The capital of Tilos is Megalo Horio (literally means big village) that lies in the middle of the north of the island. Tilos is a pleasant and varied island that is suitable for taking beautiful walks to deserted beaches.
The church of Moni Agiou Panteleimona contains 18th-century frescoes. Not much is known about the ancient history of Tilos. Around the year 1000 BC. the Dorians came to Tilos. Until the end of the 4th century BC. Tilos was independent and economically prosperous. The capital of Tilos is located in the north of the island and is called Meghalo Chorio (large village).
Tilos
The antique houses stood on the southern slope of the Aghios Stephanos hill. In front of the north wall of the Taxiarchis church you can still see a large part of the antique city wall. Among the houses you will find other parts of the defensive walls.
In addition, there are supporting walls and antique ruins on the hill among all kinds of medieval buildings. There are also many half-decayed churches in the capital, which consist of one room with a vaulted roof. There are usually frescoes from the 14th and 15th centuries. Cobbled streets run down the village in hairpin bends.
At the fortress (Kastro) is the imposing entrance gate and some parts of the wall that still date from antiquity. The islanders have repeatedly strengthened and enlarged this fortress every time there was a threat of war. Inside the walls, beneath the ruins, is a large church that consists of one space, with frescoes from the 16th century.
Gulets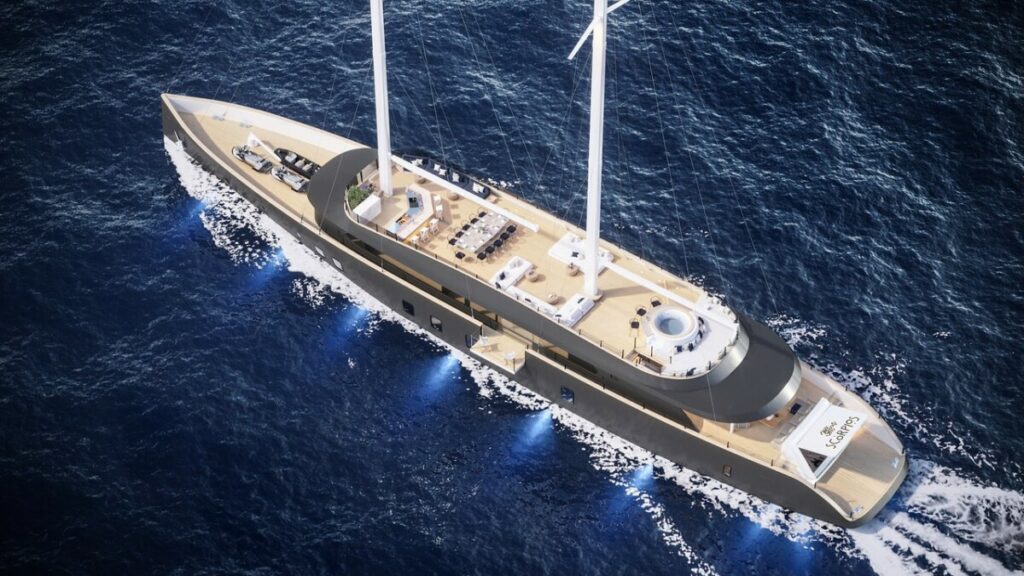 M/S Scorpios
Length

: 52 mt

Cabins

: 6

Number of guests

: 12

Crew

: 10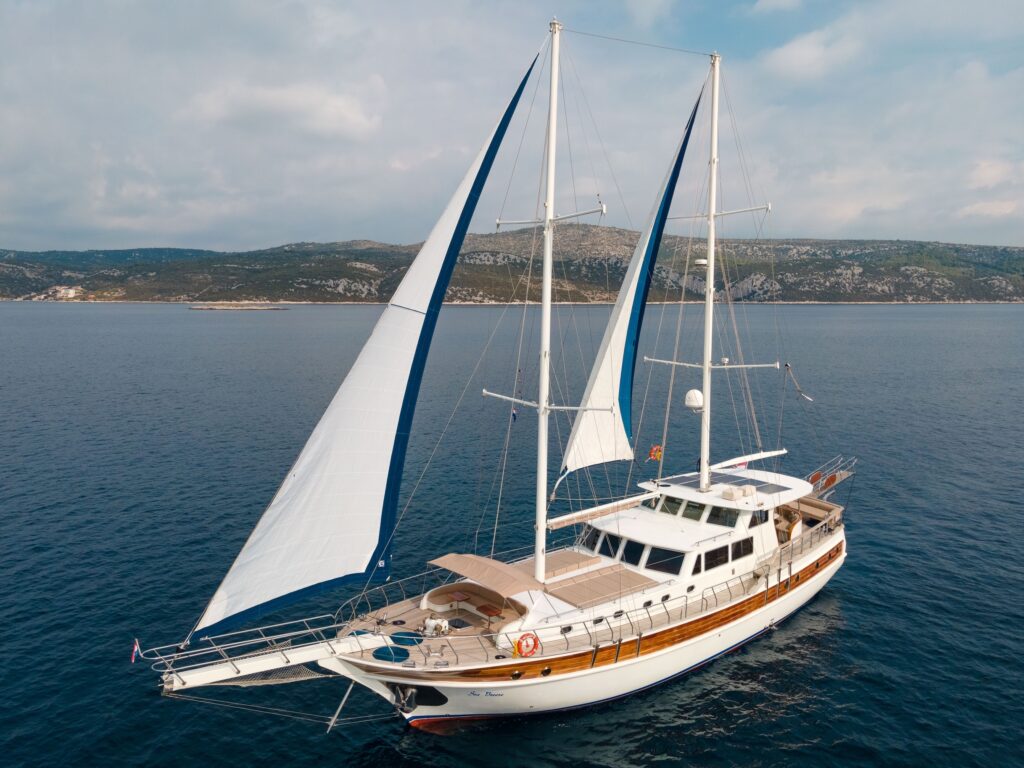 Gulet Sea Breeze
Length

: 28 mt

Cabins

: 6

Number of guests

: 12

Crew

: 4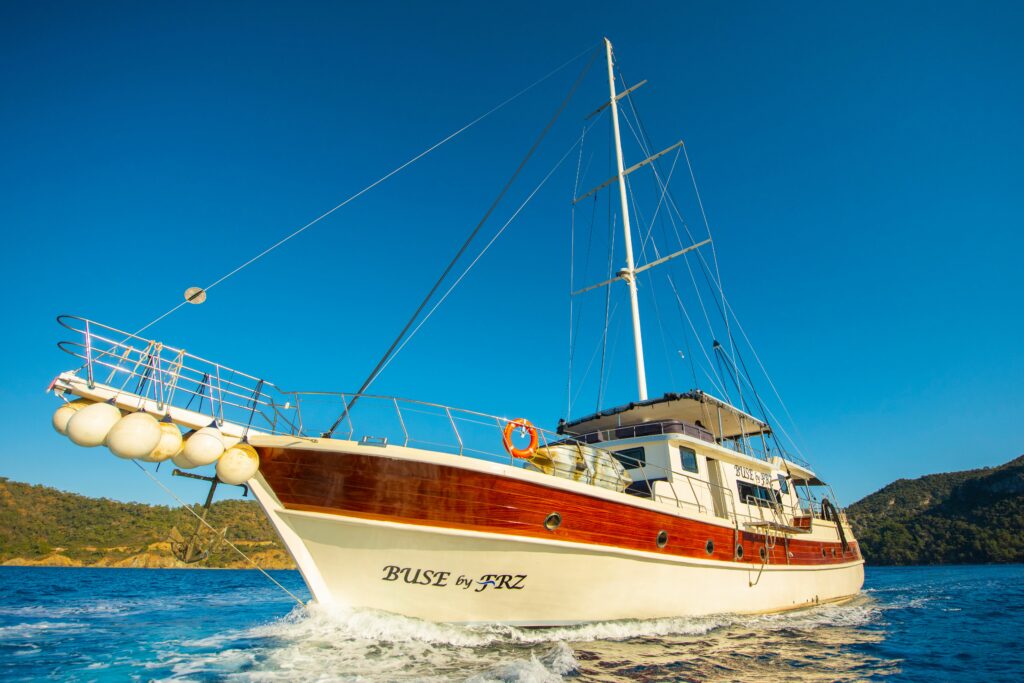 Gulet Buse By Frz
Length

: 24 mt

Cabins

: 5

Number of guests

: 10

Crew

: 4