Mathraki
The island of Mathraki is located in the Ionian Sea, along the northern coasts of Corfu. The island of Mathraki belongs to the complex of the Diapontia Islands, together with Erikoussa and Othoni. Pristine nature and crystal clear water and houses scattered in the countryside, Mathraki Greece is the ideal place to enjoy total isolation and privacy.
There are almost no tourist facilities, so the number of visitors who spend their holidays in Mathraki is so small.
Most tourists come from Corfu for a day or are campers looking for totally remote places.
You will have to travel around the island on foot. The most beautiful beach is Portello, but there are many quiet bays around the island. The other beaches are mostly pebble beaches, but offer a lot of privacy. The island of Mathraki is a totally remote place on the northern side of Corfu.
Mathraki
It is accessible by boat from Agios Stefanos and receives very few tourists, even in high season. There are no buses and almost no cars at Mathraki, as reported, you explore the island on foot or with a private boat or motorbike.  The small island of Mathraki has two villages, Chorio and Plakes. Plakes is actually the port of Mathraki, the main village is Chorio. Most of the inhabitants of Mathraki are engaged in fishing and olive growing.
Plakes is the main port of Mathraki located on the northern side of the island. It is a small and picturesque town with beautiful houses and a few taverns on the natural bay. Surrounded by lush greenery, Plakes has a small sandy beach with crystal clear water.
An asphalted road connects Plakes with Chorio. Close to Plakes, you will find some of the most amazing beaches such as Mathraki and Portello, both reachable on foot.
Chorio is the main village and capital of Mathraki, located on the southern side of the island. Chorio is built on the slopes of the Merovigli, the beautiful mountain on Mathraki.
The most famous beach is Portello that extends for a long time. The other Mathraki beaches (Arvanitiko, Kontrakas, Agouridi, Apidies and Fyki) are mostly rocky coves. All Mathraki beaches can be reached on foot from the harbor.
Gulets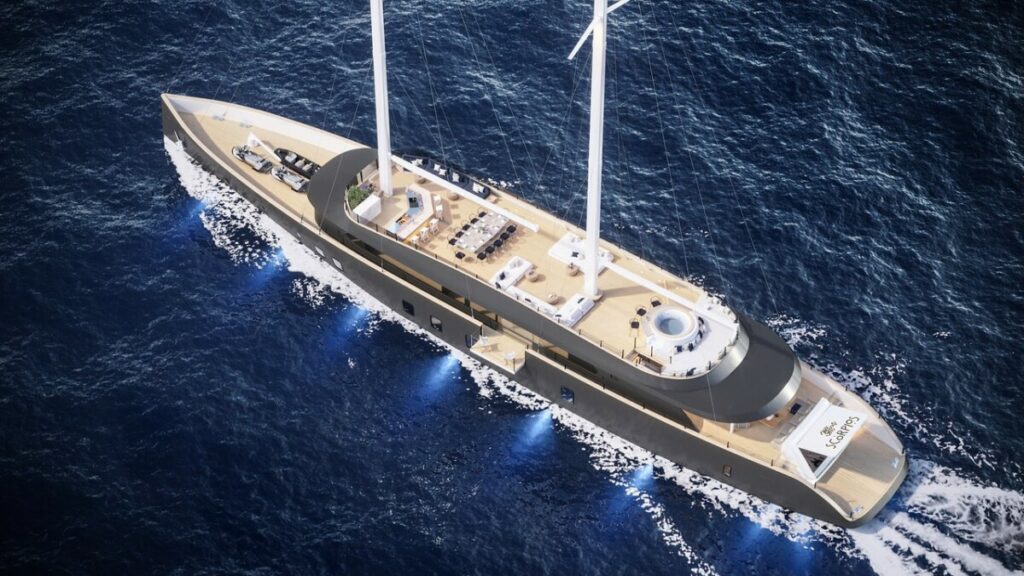 M/S Scorpios
Length

: 52 mt

Cabins

: 6

Number of guests

: 12

Crew

: 10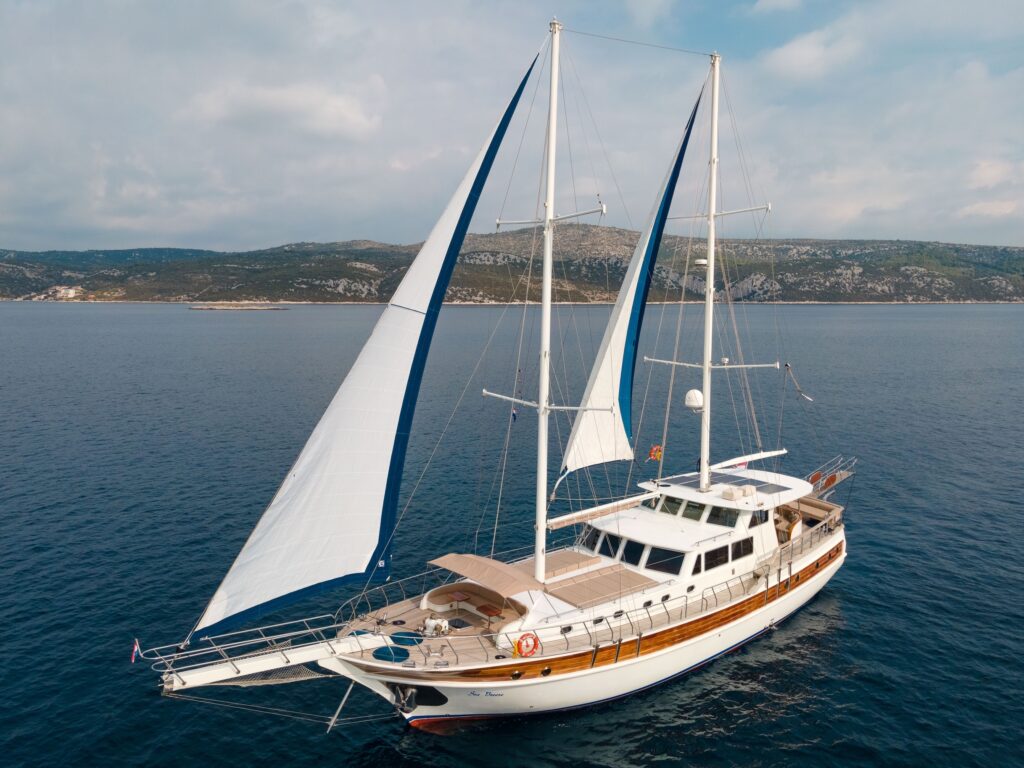 Gulet Sea Breeze
Length

: 28 mt

Cabins

: 6

Number of guests

: 12

Crew

: 4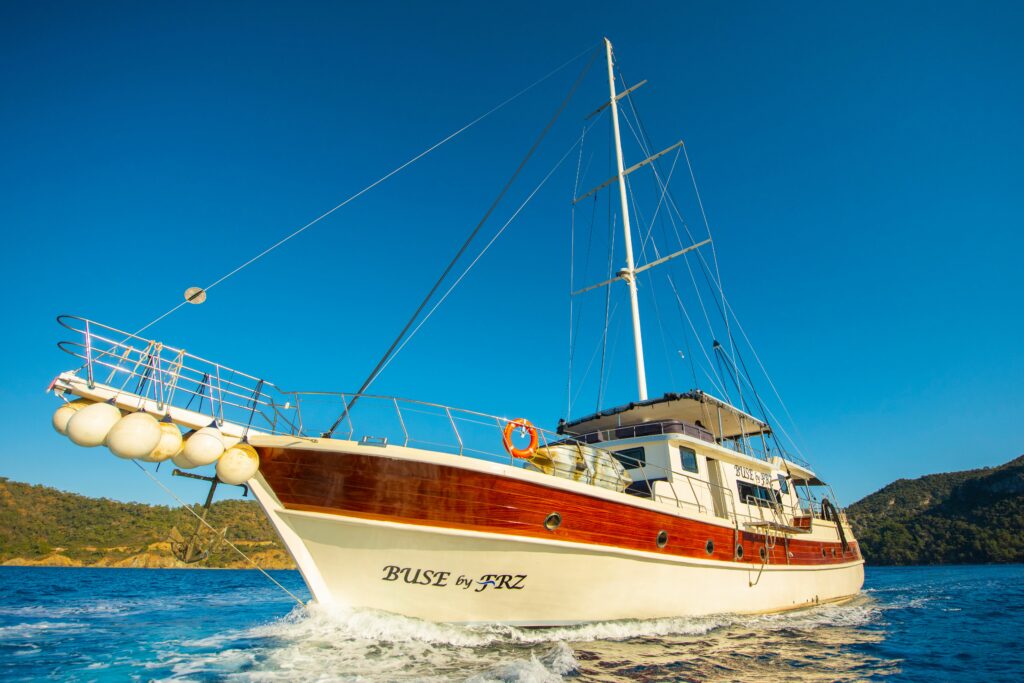 Gulet Buse By Frz
Length

: 24 mt

Cabins

: 5

Number of guests

: 10

Crew

: 4