The island of Sardinia is located at a distance of approximately 190 kilometers from mainland Italy. With an area of ​​no less than 24,000 kilometers, Sardinia is almost as large as the Netherlands and, after Sicily, the largest island in the Mediterranean Sea. Sardinia has been a popular holiday destination for mainland Italians since the 1950s. In particular, who often own their own holiday home on site.
The island has a turbulent history. Over the centuries, many surrounding countries have invaded the island and Sardinia has experienced long periods of drought. Nevertheless, the surroundings of Sardinia are beautiful and there is much to discover. The almost 2000 kilometer long coastline of the island on the northeast and east coast is very rocky with beautiful granite formations.
The Sardinian cuisine is just as varied as the landscape. As is to be expected, many fish specialties are known (they even say "the best lobster in the world"), but local specialties such as roast pork and wild boar sausages also come from the interior.
I think it is an understatement when I say that you must visit this beautiful island at least once in your life! Begin your private gulet cruise from this magical island.
Gulets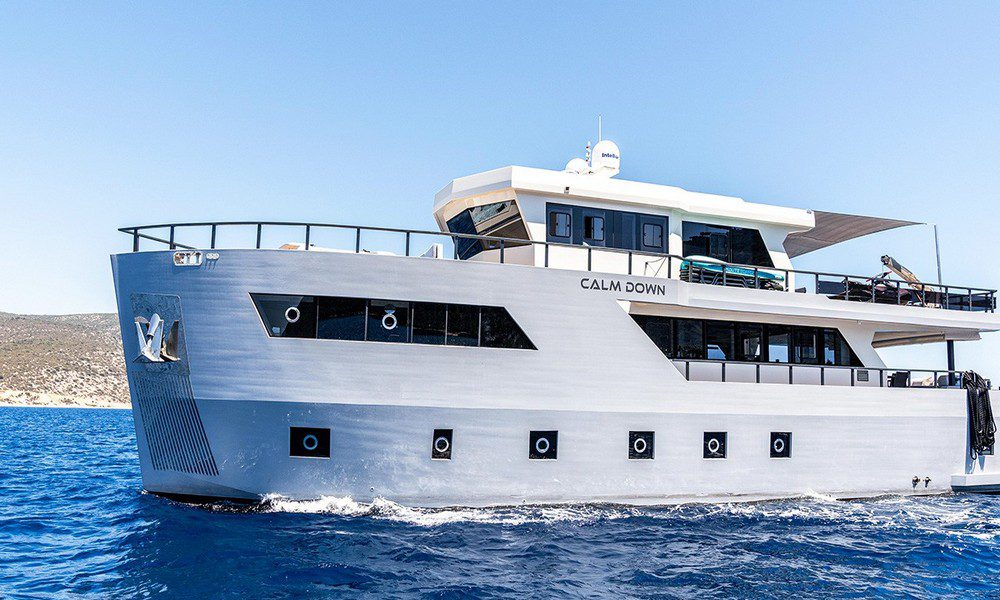 Trawler Calm Down
Length

: 30 mt

Cabins

: 6

Number of guests

: 12

Crew

: 6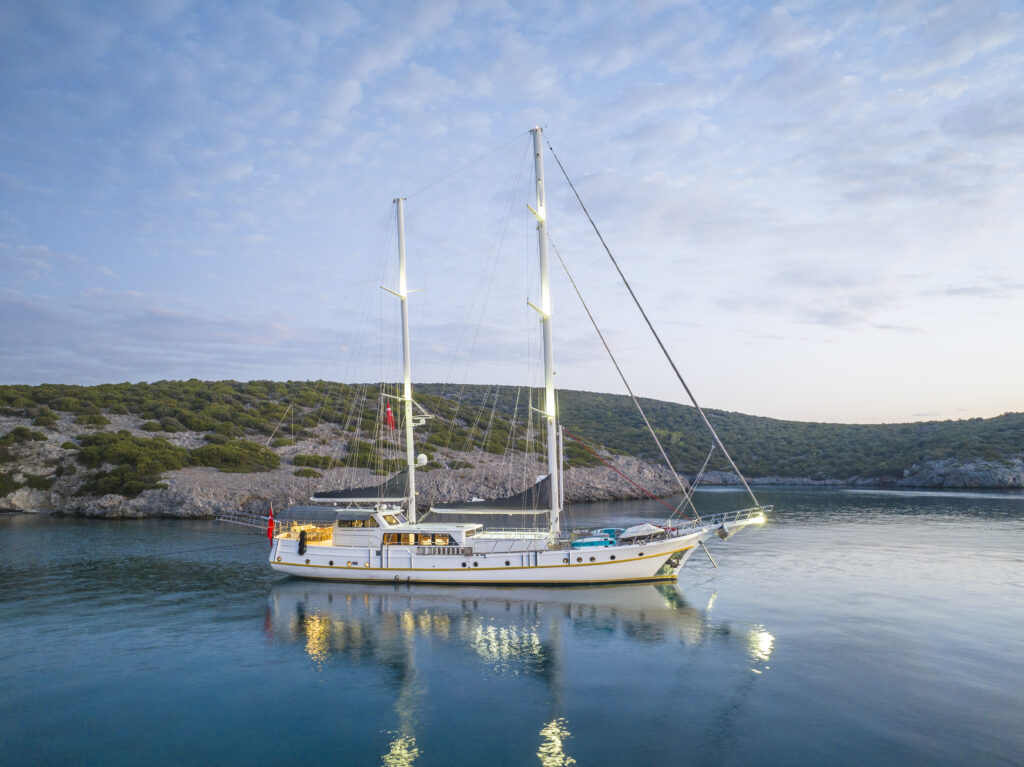 Gulet Lucky You
Length

: 37 mt

Cabins

: 5

Number of guests

: 10

Crew

: 4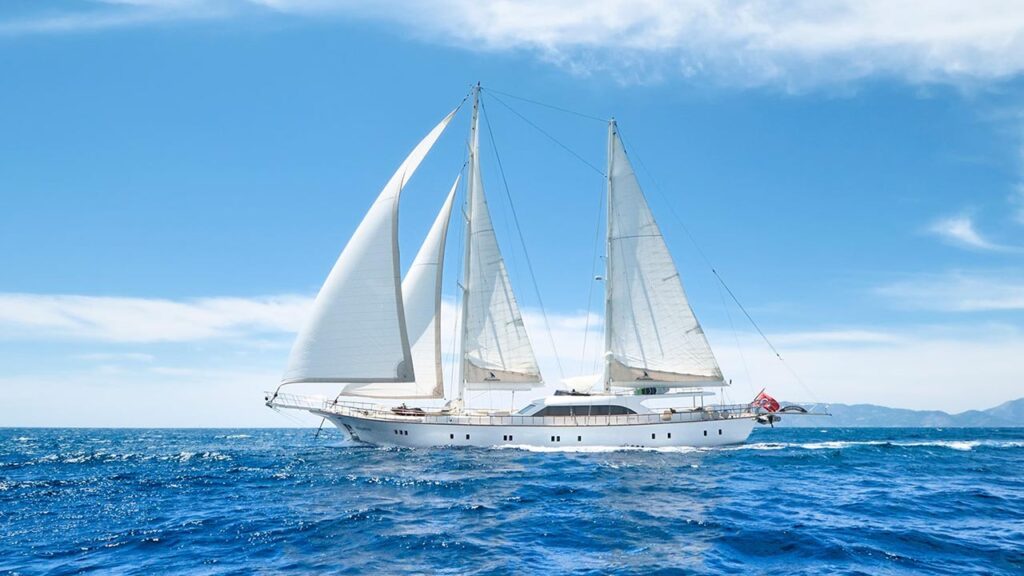 M/S Alessandro
Length

: 40 m

Cabins

: 5

Number of guests

: 10

Crew

: 5