Paxos
Paxos and Antipaxos are two small islands south of Corfu and west of the Greek mainland Epirus. Paxos is eighteen square kilometers in size and has approximately two and a half thousand permanent residents.
It is a very green island full of olive trees and pine trees, sea caves, traditional villages and quiet beaches. Paxos is approximately ten kilometers from Corfu and twelve kilometers from Epirus. The island can be reached by boat from various ports on Corfu and Epirus.
The island Paxos has an elongated shape where the west coast is many times flatter than the east coast. On the east coast it is very steep with all kinds of high rocks and caves. This eastern part is the most impressive part we found. Although Paxos has few inhabitants, it is crowded during the summer.
Between 150,000 and 200,000 tourists visit here every year. The international jet set has also discovered the island, for example, various rich people have bought a holiday home here or celebrities come on holiday here.
The beaches on Paxi resemble each other, large or small, they are generally white pebble beaches with clear turquoise water.
There are many beautiful beaches on the island, these are often not accessible by car but rather by boat. That's why it's not a bad idea to rent a small boat and sail around the island at your leisure. The entire island has a circumference of only twenty-one kilometers, so that is easy to do.
Gulets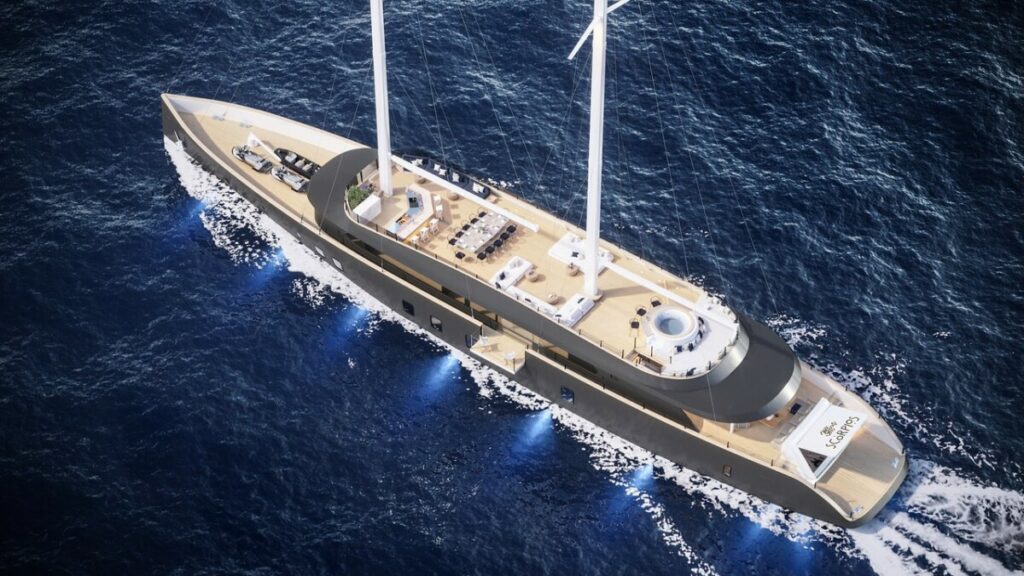 M/S Scorpios
Length

: 52 mt

Cabins

: 6

Number of guests

: 12

Crew

: 10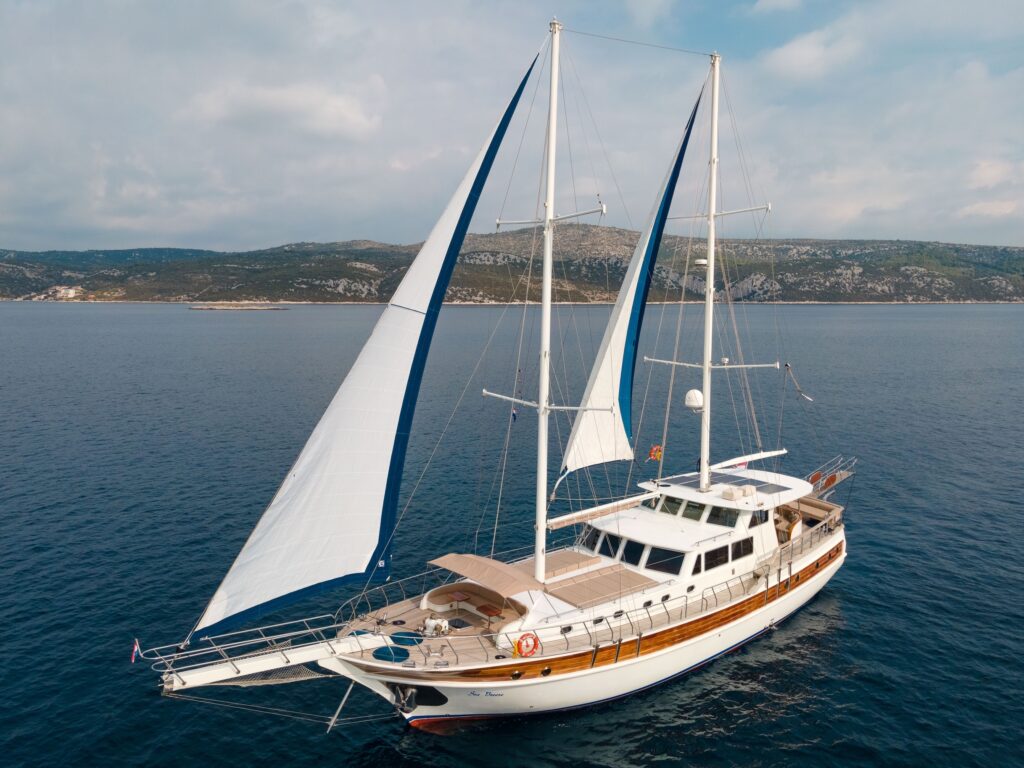 Gulet Sea Breeze
Length

: 28 mt

Cabins

: 6

Number of guests

: 12

Crew

: 4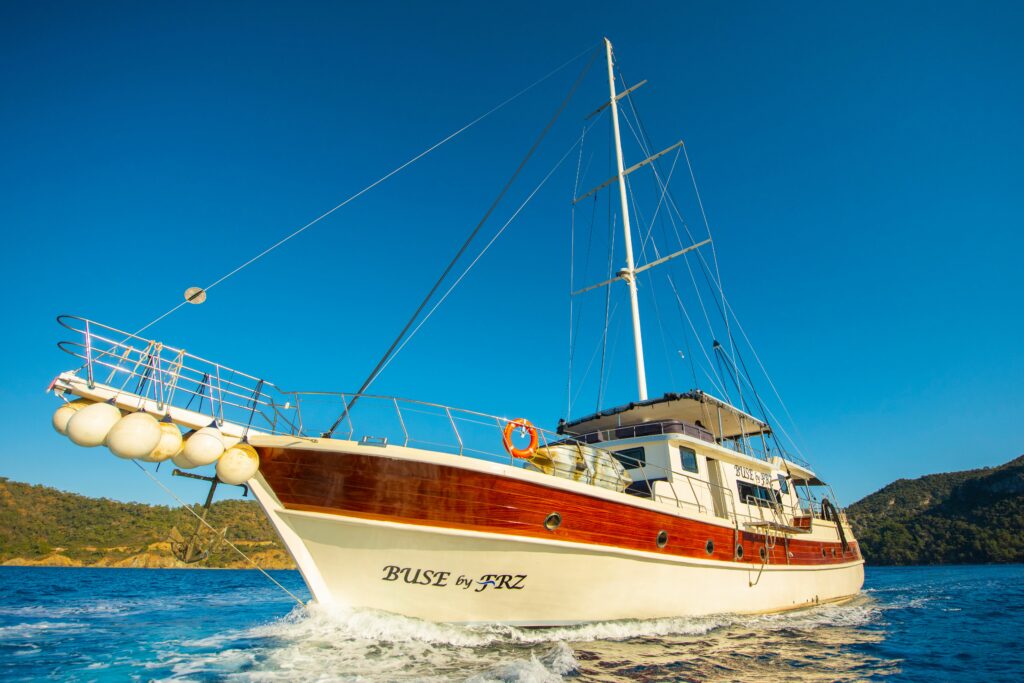 Gulet Buse By Frz
Length

: 24 mt

Cabins

: 5

Number of guests

: 10

Crew

: 4