Lipari Island
Time seems to have stood still on Lipari. It is an oasis of tranquility surrounded by a clear cobalt blue sea. All the ingredients you need for an unforgettable holiday are abundant here. A bustling town, pleasant shopping streets, delicious food and the best local wines. Secluded beaches with small bays and an incredibly clear blue sea. Nature is rugged with beautiful views and is good for exploring yourself.
The moment you set foot on Lipari, you immediately feel it. The minutes pass much slower here and the pace of life is much lower than on the mainland of Sicily. Enjoy the relaxed atmosphere and indulge in island life and all the beautiful things this Aeolian island has to offer.
The Aeolian Islands are a volcanic group of islands located north of Sicily. In addition to Lipari, the Aeolian Islands also include Vulcano, Stromboli, Panarea, Salina, Alicudi and Filicudi. With around 38 km2, Lipari is the largest, but also busiest, island of the couple.
Here you should not think that the island is flooded with tourists, it is more a kind of pleasant bustle that actually only reveals itself in Lipari city itself. And to be honest, that's nice when you go out for dinner in the evening. Fun fact, Lipari and the other Aeolian Islands belong to the Unesco world heritage site. And that is entirely right for us!
Lipari Island
The place where it all actually happened is Lipari city. A small but charming town on the harbor. The houses in the city are dressed in warm Mediterranean colors, which gives the city a friendly appearance. Explore Lipari by foot and let yourself be carried away by the narrow streets.
This is perhaps the best way to catch a glimpse of local life. Also, occasionally look up at the balconies. Richly decorated and loaded with laundry. Children playing with the cat or old females who exchange the latest gossip on the balcony. You really see Italian life itself. You taste a bit of Sicilian culture and it is precisely those experiences that make your holiday extra special.
When evening falls, the street Via Vittorio Emanuele is blocked off for traffic. The restaurants extend their terrace and in no time the Via Vittorio Emanule has changed into a cozy street full of terraces. The atmosphere is cheerful and pleasant and most of the lighting comes from the tea lights on the table.
Lipari Island
Very atmospheric! But also a bit touristy, do you really want good food, then walk further to Via Giuseppe Garibaldi. You will find here a lot of small Italian restaurants with really delicious food. I also immediately share my all time favorite with you, Gilberto e Vera.
Gilberto e Vera is a wine bar, with delicious wines, unbeatable anti pasti and a very friendly service. They have a wide range of local wines in their range, from the Aeolian Islands. You can indicate your preferences and they will then look for a good wine that matches this. A different snack is served with each wine. Gilberto e Vera has a tiny but attractive terrace. Inside you will all find high tables with stools where you can undergo a real wine tasting.
Lipari island is also the starting point of our blue cruise. So you have the option to experience all the topics mentioned first yourself.
Gulets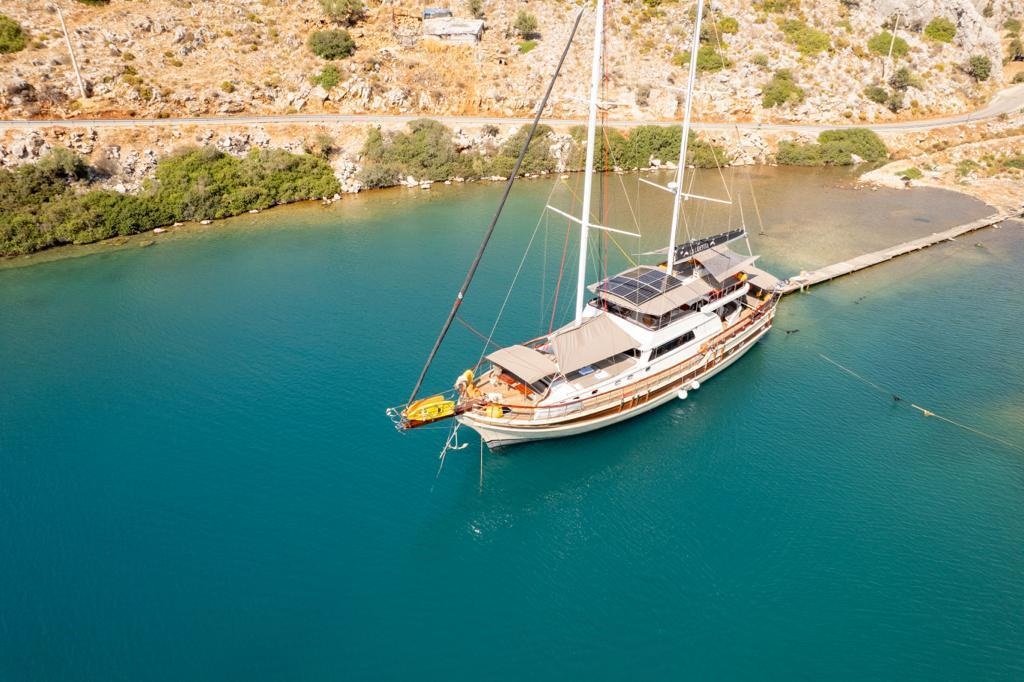 Gulet La Liberta
Length

: 24 mt

Cabins

: 6

Number of guests

: 12

Crew

: 5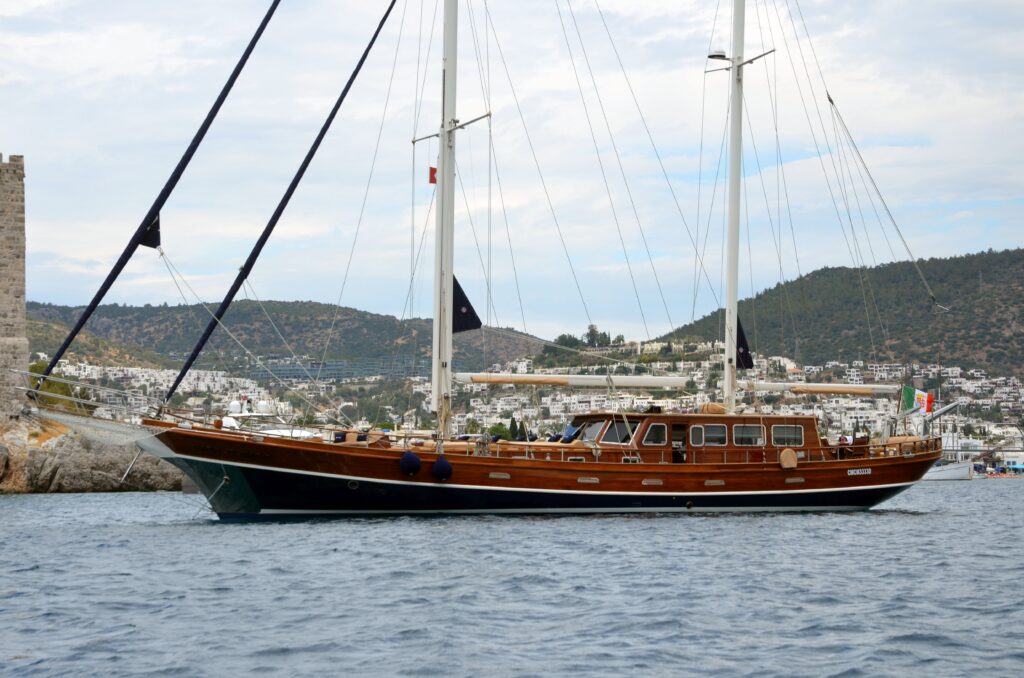 Gulet Mar e Mar
Length

: 24 m

Cabins

: 4

Number of guests

: 8

Crew

: 3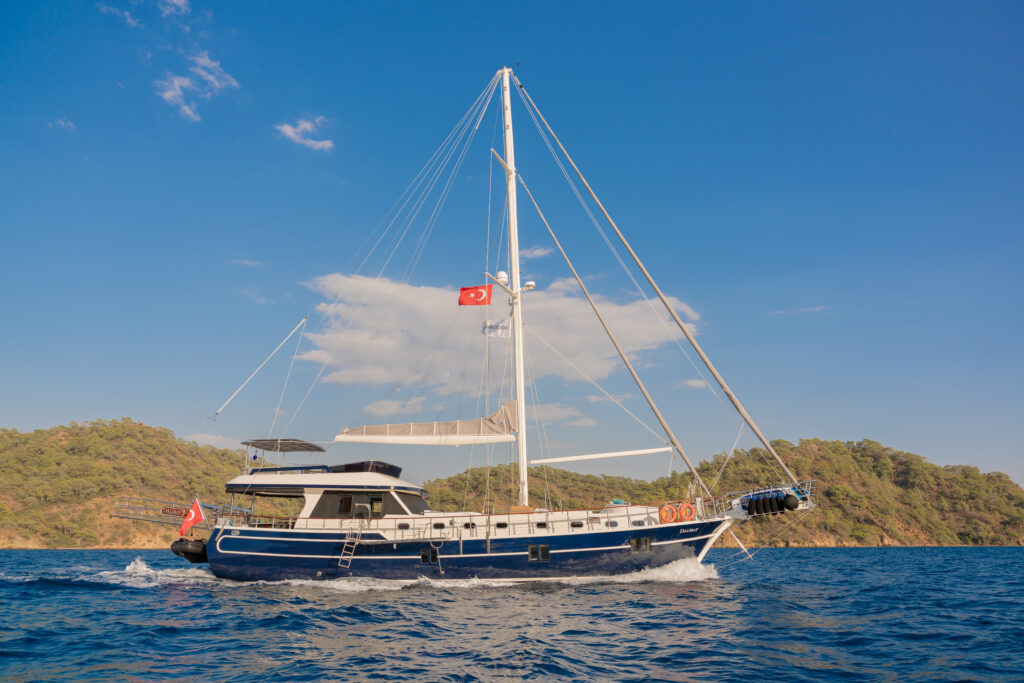 Gulet Dalibay III
Length

: 22 mt

Cabins

: 4

Number of guests

: 8

Crew

: 3